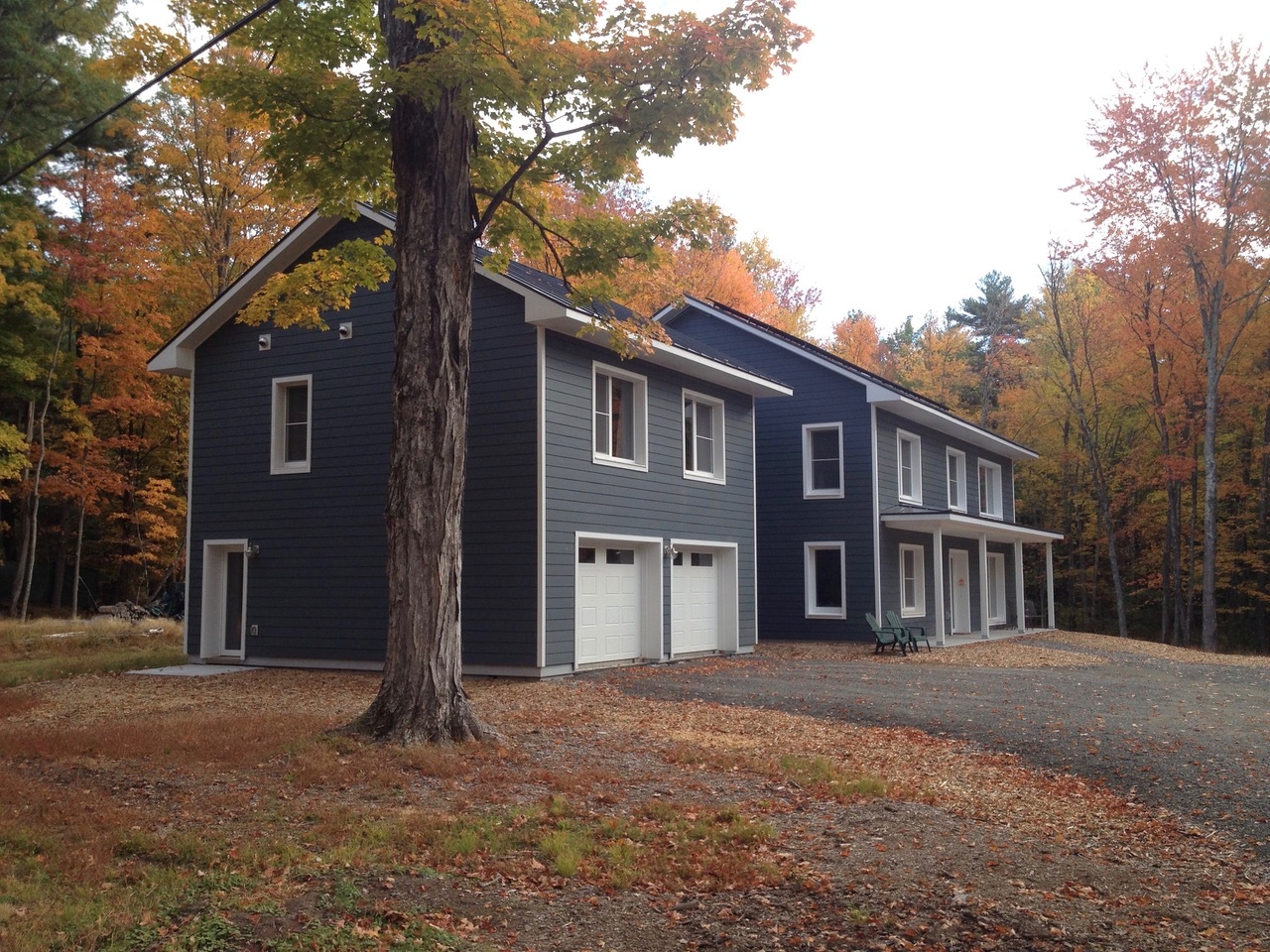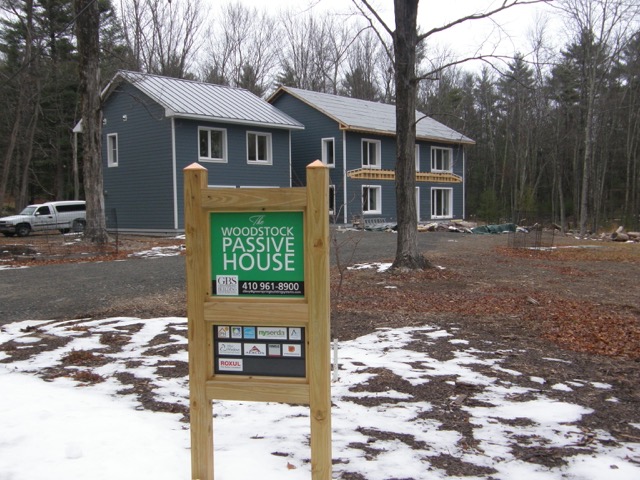 The plumber's apprentice studying the sub-slab plumbing system.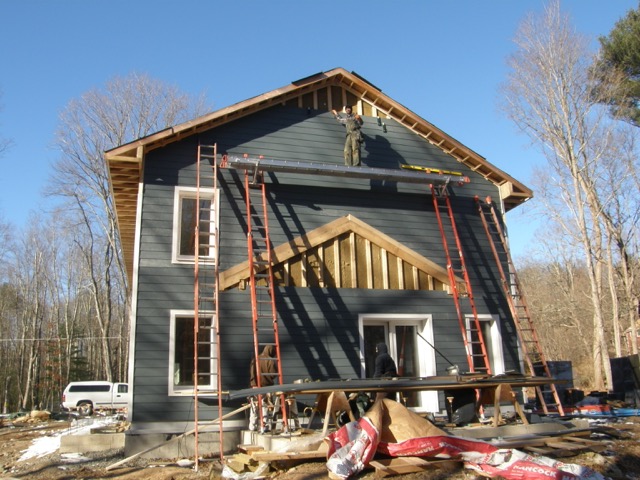 Fiber-cement siding nearing completion.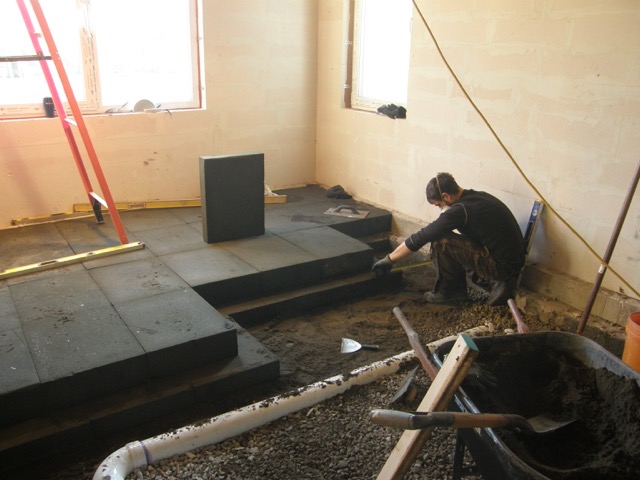 Installing Foamglas in two staggered layers of 4 inch and 6 inch.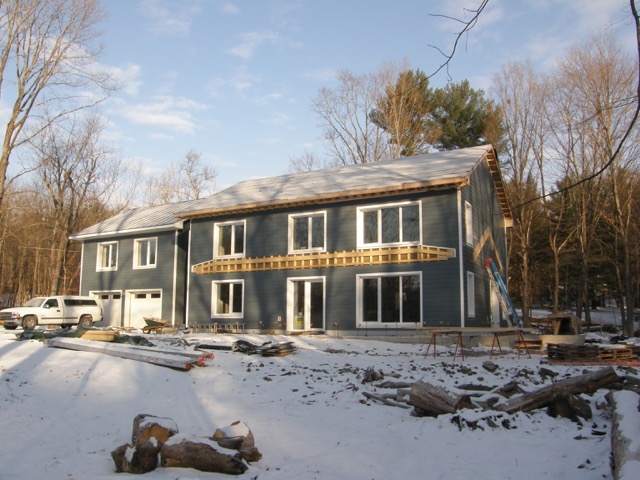 Fiber-cement siding nearing completion.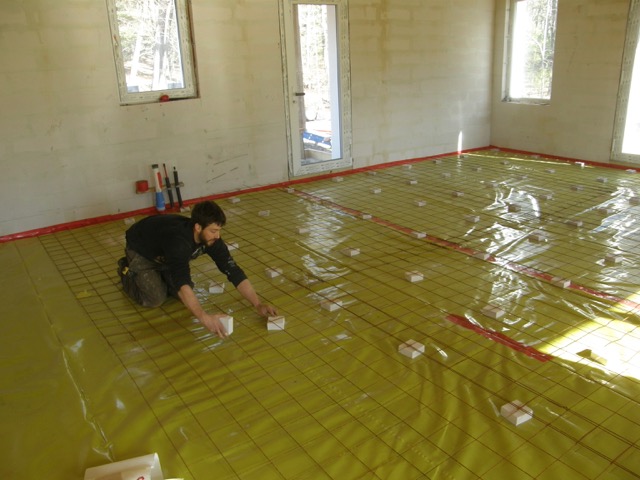 Preparing for the concrete floor; Stego vapor barrier and remesh.
View of the Woodstock Passive House Project in progress.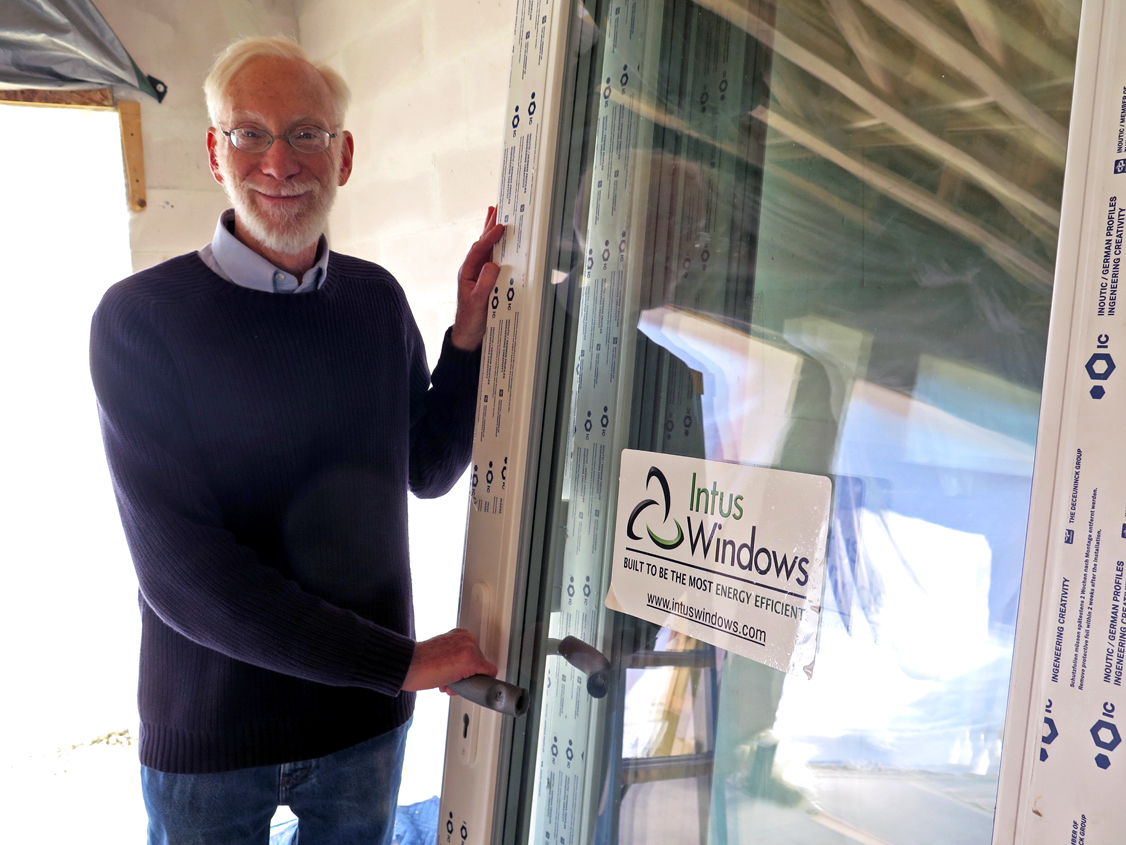 Excited about the delivery of the Intus windows and doors. Nice to have bright, natural light while we're working in the space.
Testing the newly installed windows in the garage apartment.
Installing the garage roof.
The garage is well underway, and the house is starting to be constructed.
Adding insulation to the outside of the garage, further insulating the AAC, which impressively holds heat on its own.
The AAC is easy to cut on the bandsaw.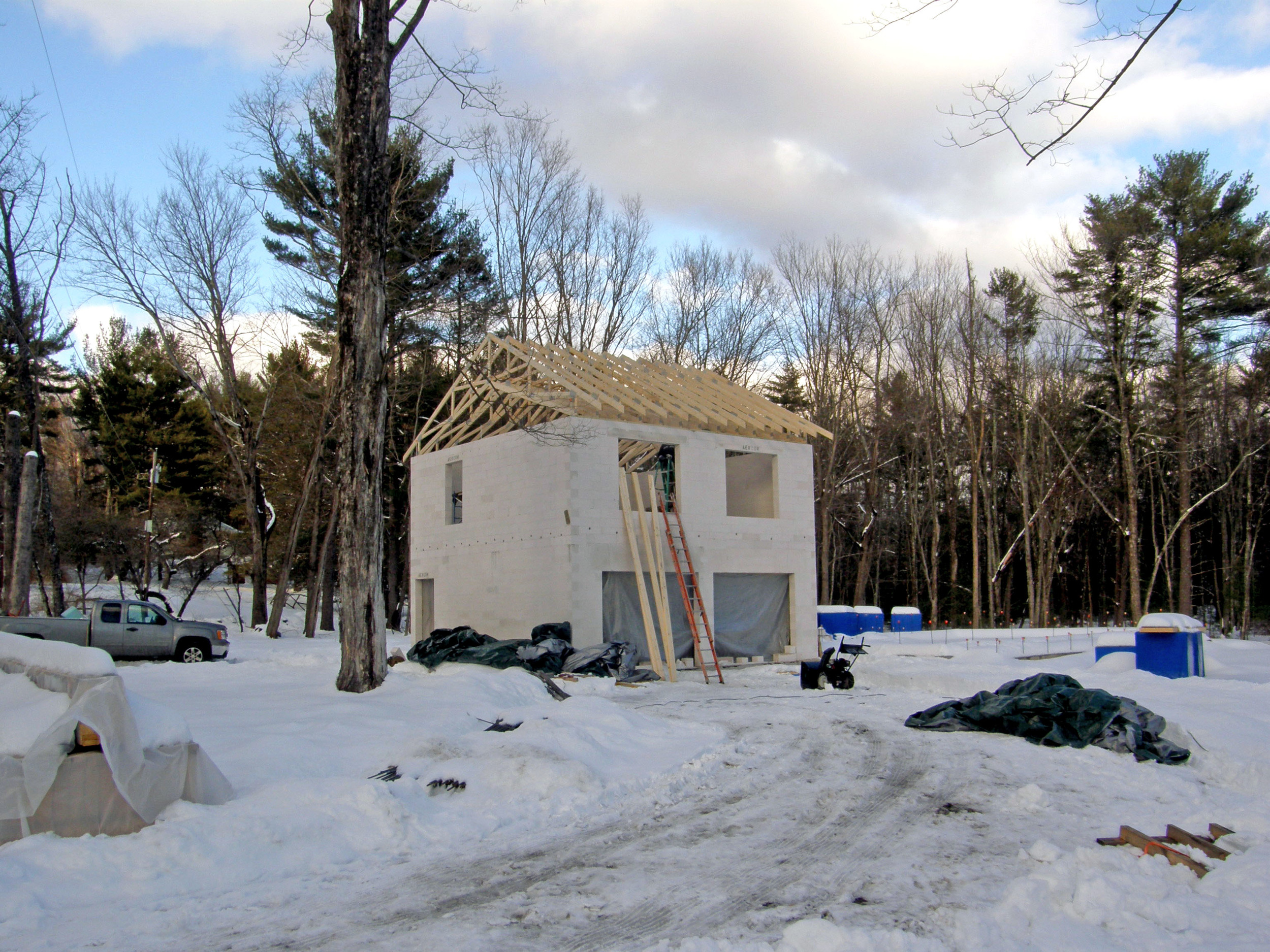 The beauty of a building built with AAC: a partially finished house holds heat, despite the frigid temperatures outside!
To continue working in the cold temperatures, we tented the garage, it kept the crew and AAC warm.
The foundation of the passive building.
Setting a door lintel in the garage. Things are really starting to come together!